Clinic Services
Everyone is welcome!
We provide low-cost counseling services to anyone in the greater Springfield community.
Open to all
The clinic accepts all clients regardless of income level, ethnicity, spiritual persuasion or sexual orientation. As part of the University's Mission, Center City Counseling Clinic is committed to Ethical Leadership, Cultural Competence and Community Engagement.
Affordable to all
Counseling sessions last approximately 50 minutes and cost $5-$20 per session depending on income level. (Fees can be reduced or waived if the fee presents an economic difficulty.)
We offer counseling services to:
Adults
Teens
Children over the age of 2 (during the fall and spring semesters)
Couples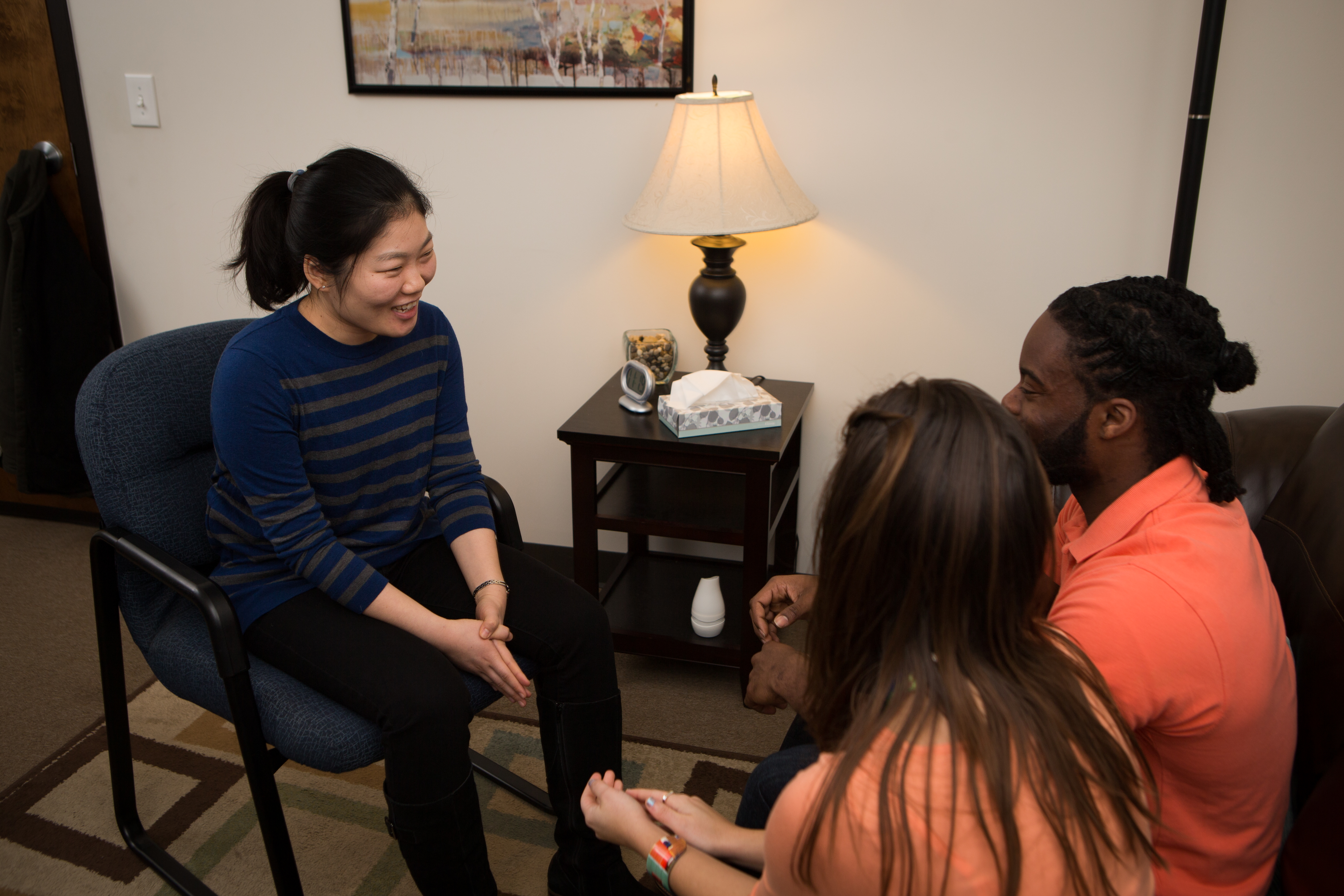 Play therapy helps kids work through worries, feelings
Center City Counseling Clinic is unique in its ability to offer play therapy in its work with young children. Play therapy is designed with selected toys that utilize the child's ability to enact the feelings and issues with which they are struggling, and do not yet have words to describe.
Research-based, play therapy assists children in becoming responsible for their behaviors, develop creative solutions to their own issues and experiences as well as to learn and appropriately express their emotions.