Careers and Outcomes

Become a literacy leader
Early in your life, someone taught you how to read and write.
With a master's degree in literacy, you can pass that knowledge to today's youth.
What is literacy?
It's a skill everyone needs: The ability to read, write and communicate.
You might take literacy for granted, but many students struggle with it. In Missouri, 15% of students are below the basic reading level for their grade.
As a certified reading specialist, your services can close this gap.
What can you do with a master's degree in literacy?
Help K-12 students become fully literate, add to their knowledge base and open new doors for learning.
You'll qualify for advanced positions in your school district like:
Director of reading programs
Literacy coach
Reading interventionist
Reading recovery teacher (requires additional training at district level)
Title I teacher
Enjoy a better salary as you give students the framework for reading and writing.
Student Spotlight
Past inspires present
When considering her future career, Lauren Floyd looked toward her past.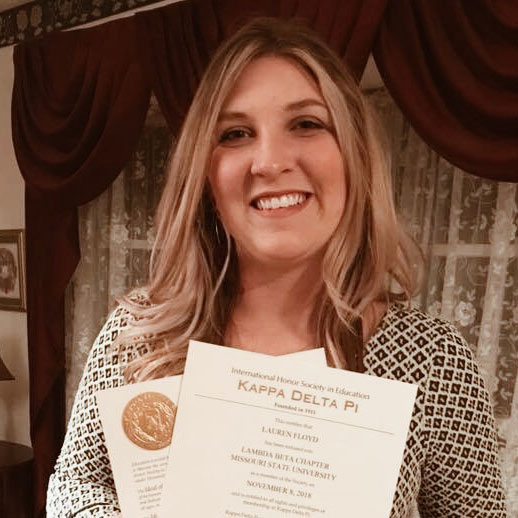 Job outlook: Strong
Reading specialists are in-demand in Missouri and across the United States.
Your specific salary can vary depending on where you live, work and your experience level.
Pay
$53,000+
Average median salary for reading specialists in 2021.
Source: Learn.org
Job growth
10%
Projected job growth this decade for reading specialists
, faster than the national average.
Source: Learn.org
Get certified
Certifying your expertise
Our literacy program puts you on track to special reading teacher certification in Missouri.
When you graduate, you'll have met the course work requirements for this industry benchmark.