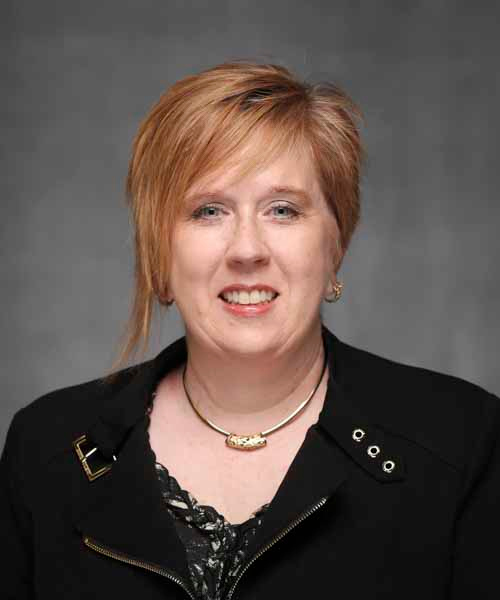 Associate Professor
---
Department
Childhood Ed and Family Studies
Role: Faculty
Campus: Springfield
---
Postal mail
Missouri State University
Childhood Ed and Family Studies
901 S. National Ave.
---
Biography
Dr. Stefanie D. Livers is an assistant professor in the department of childhood education and family studies. She was an elementary teacher for nine years, and an instructional coach for three years, before beginning a full-time career in academia. Her research agenda focuses on teacher preparation, teacher support and equitable teacher practices. Livers has published several journal articles and book chapters, and is a co-author of the observation protocol (with Gleason and Zelkowski), Mathematics Classroom Observation Protocol for Practices (MCOP2; 2015;2017). She is a National Board Certified Teacher who continues to work with schools and districts implementing high quality tasks and fostering mathematical practices.
---
Details
Education
PhD, Curriculum and Instruction: Mathematics Education, 2012, University of Louisville
MAT, Early Childhood Education: K-5, 1997, University of Louisville
BA, Psychology, Sociology minor, 1994, University of Louisville
Teaching
ELE 429 Methods of Teaching Mathematics in Elementary Schools
ELE 715 Advanced Theory and Practice in the Teaching of Mathematics
ELE 772 Seminar in Education
Professional experience
Affiliations
American Educational Research Association
Association of Mathematics Teacher Educators
Missouri Council of Teachers of Mathematics
Missouri Mathematics Association for Advancement of Teacher Training
National Council of Teachers of Mathematics
Research Council on Mathematical Learning
TODOS: Mathematics for All
Research and professional interests
Dr. Stefanie Livers's research agenda is focused on the development and support of a critical perspective of mathematics teaching and learning. This is covered within three areas: teacher preparation, teacher support and teacher practice. Specifically:
Developing effective elementary teacher preparation programs especially in mathematics education.
Supporting in-service teachers of mathematics through coaching models and professional development.
Analyzing the instructional practice of teachers in respect to tasks, differentiation and issues of equity.
Select Publications
Peer Reviewed Journal Articles
Livers, S. D. (2019). Facilitating teacher learning through leading: An elementary mathematics coach's story. Tennessee Educational Leadership 46(2), 23-31.
Livers, S.D., Zelkowski, J., Harbour, K. E., Gleason, J., & McDaniel, S. (2019). Examining mathematics self-efficacy and practices between general education and special education teachers. RCML Investigations in Mathematics Learning.
Davis, T. R., Bolyard, C. S., Zhang, S. Livers, S.D. Syndor, J., & Daley, S. (2019). A multi-institution study of elementary teacher candidates' self-efficacy: Analysis of participant characteristics and implications for teacher educators. Teacher Educator, 54(3), 313-330.
Livers, S. D., & Harbour, K.E., & Fowler, L. (2019). The dangers of "animals" in the mathematics classroom. Teaching Children Mathematics 25(7), 406-414.
Willey, C. J., & Livers, S.D. (2018). Forging New Terrain in Critical Mathematics Teacher Leadership: The Role of Critical Reflective Practice. Teaching for Excellence and Equity in Mathematics 9(1) 6-16.
Livers, S.D., Paxton, M. O'Grady, N., & Tontillo, M. (2018). Embracing curriculum compacting: Teacher candidates supporting differentiated instruction in elementary mathematics. School University Partnerships 11(1), 19-25.
Livers, S.D., & Elmore, P. (2018). Attending to precision: Vocabulary support in middle school mathematics classrooms. Reading and Writing Quarterly 34(2), 160-173. (On-line access 2017).
Peer Reviewed Book Chapters
Harbour, K.E., Livers, S. D., & Hjalmarson, M. (2019). Measurement and validity in the context of mathematics coaches and specialists. In J. Bostic, E. Krupa, J. Shih (Eds.) Assessment in Mathematics Education Contexts: Theoretical Frameworks and New Directions. Routledge.
Livers, S.D. & Karp, K.S. (2018) The power of context: Promoting equity and access in mathematics learning using children's literature. In E.E. Monroe, & T. Young (Eds.) Deepening Children's Mathematical Understanding with Children's Literature. Reston, VA: NCTM.
Livers, S. D. (2018). Tools for successful leadership. In J. Hunzicker (Ed.) Teacher Leadership in Professional Development Schools (pp. 272-274). Emerald Publishing: Bingley, UK.
Livers, S. D. & Lin, L. (2017). Elementary teacher candidates' perspectives on the teaching and learning of English learners. Advocacy in Academia and the Role of Teacher Preparation Programs. Hershey, PA: IGI Global.
Awards and honors
Missouri State University Certified Distance Educator Award, 2018
Mathematics Education Service, Teaching and Research, a.k.a. STaR, fellow (4th Cohort), 2013
National Board Certified Teacher, 2001 and 2011
---
Area of expertise
Education and literacy
Mathematics