Why earn a master's degree in educational technology?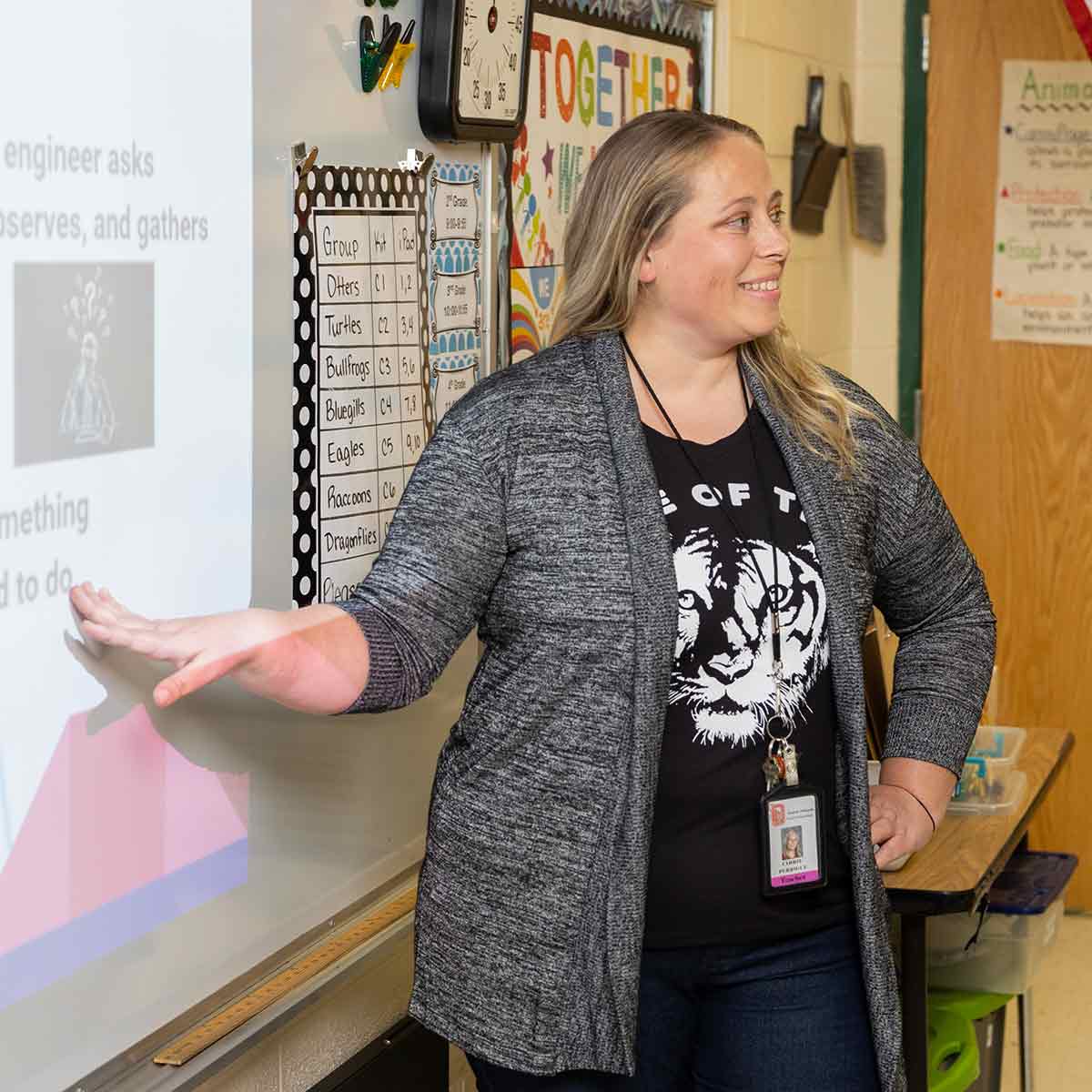 Enjoy an all-online format – Earn your degree from anywhere, without coming to campus. You can complete this degree 100% online.
Bring tech into your classroom or workplace – Recharge your teaching style and lead the way in tech-based training and instruction.
Go beyond traditional teaching – This program isn't just for teachers, either. Become a corporate trainer, tech coach, instructional designer and more.
Get more bang for your buck – Missouri State has affordable tuition rates. Reduce your costs with scholarships and financial aid.
Degree options
Earn your degree on the path that works best for you.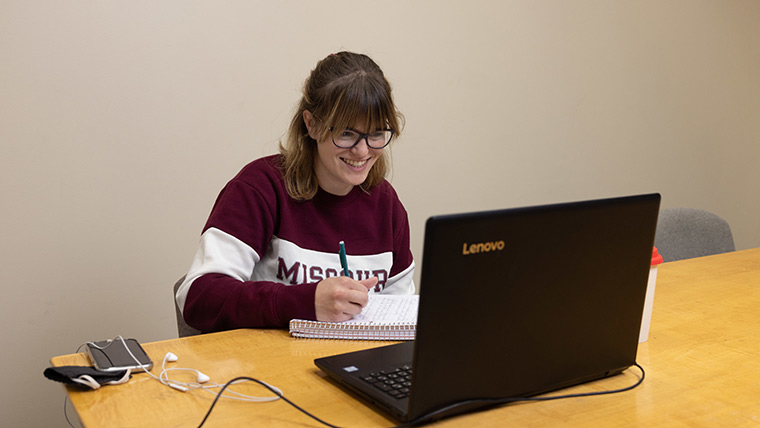 Degree plan
Take courses that count toward your bachelor's and master's degree. Graduate with two degrees, sooner.
Related graduate certificates
If you're looking for a quicker boost, try a graduate certificate.
These certificates:
Are 100% online and only require four courses (12 credit hours).
Can be completed in one year.
Have no research requirements.
Educational technology certificateOnline teaching and learning certificate
You can also earn the online teaching and learning certificate as an add-on to your master's degree.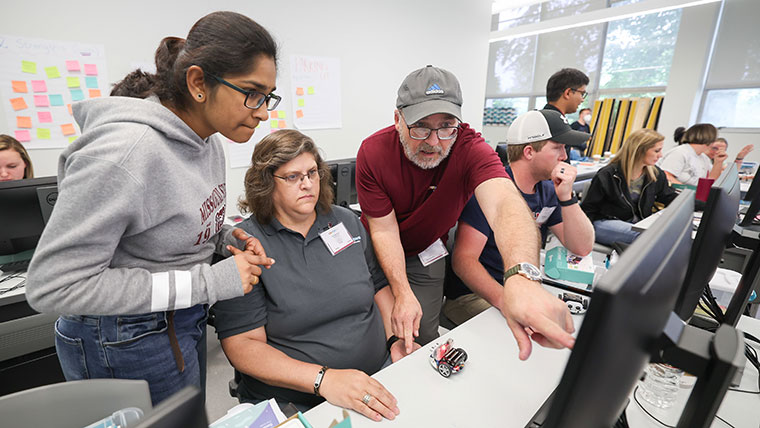 Careers and outcomes
From teaching students to training coworkers, you can become the tech specialist at your workplace.
"I was already an experienced teacher when I started. What I loved was the program's practical approach."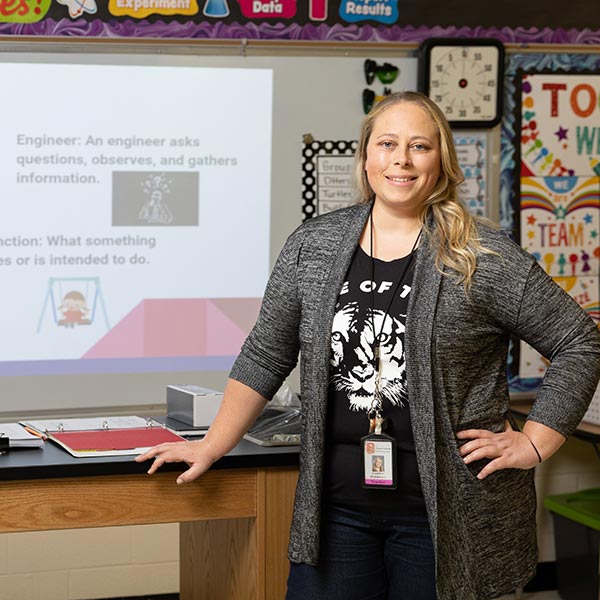 "The course work proved to be meaningful to what I was doing in my classroom with my students on a daily basis."
Carrie Perrigue, '20
Elementary teacher. Ozark, Missouri.