Undergraduate programs
Always dreamed of being a teacher? Your classroom awaits.
Major
Become a middle school teacher (grades 5-9). Specialize in one of four subjects.
Add to your degree
Graduate programs
Explore the tech, styles and methods you need to inspire young learners.
Most graduate programs are available 100% online.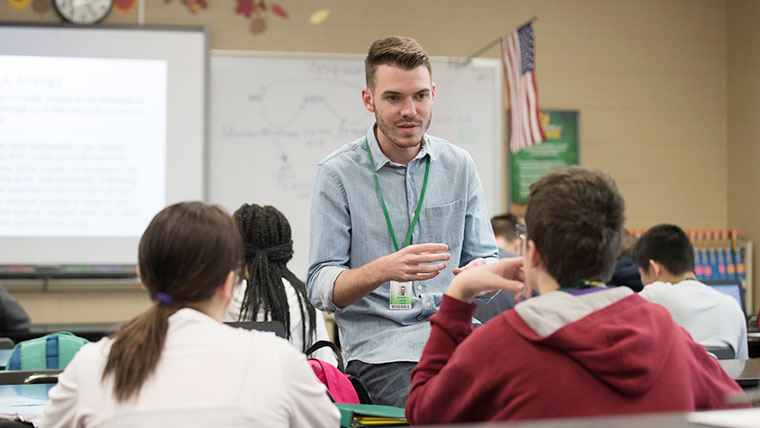 Master's
Don't have a background in education, but wish to teach? Get certification plus a master's degree.
Certificates
Don't need a full master's degree? Raise your qualifications and knowledge in less time with a certificate.
*Certificate offered 100% online.
Professional Education Certification
Get certified to teach
If you've already completed your bachelor's degree, take the next step to become a teacher.

Missouri State has several options for teaching certification.
Stay connected with us
Follow the big news and celebrate the latest achievements.

Loading
COE blog

Loading