Advisement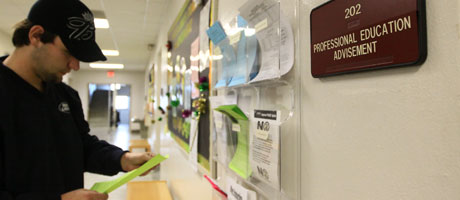 Referrals
We also make referrals to campus support services and professional organizations, monitor professional education requirements and class prerequisites, and provide resource materials for the PRAXIS II exam. For more information regarding test dates, visit the Counseling Center.
Easy access on Blackboard
Recently the Professional Education Advisement Center added a feature on Blackboard. You can enroll into Professional Ed Advisement to access several informational links as well as study guides, announcements, student organizations, etc. Please take time to add this to your Blackboard courses.