Dr. Denise Baumann

Education
BS Political Science/Public Administration, Minnesota State University-Mankato
MS Educational Counseling Psychology, James Madison University
EdD, University of Missouri-Columbia
Classes
Student Development Theory
Bio
I began my career in Student Affairs as a resident advisor while in college. At the time, I had no idea that working with college students could be a career! After finishing my bachelor's degree at Minnesota State University, Mankato, I moved to Harrisonburg, VA, to complete my master's degree at James Madison University. My first professional position was as a Hall Coordinator at the University of Northern Iowa, and my next position was as an Area Coordinator at the University of Nebraska at Kearney. I continued my work in residence life by accepting a position at Missouri State University. I completed my doctorate at the University of Missouri while working as an Associate Director overseeing the education and development portion of our department.
In the classroom, I work hard to address all learning styles of my students. A former professor told me that one needs to read, write, think, and speak about a subject or topic in order for learning to occur. Students in my class complete all of these steps while learning about each theory. I addition, they apply theories to their past experience as an undergraduate student and to their current position (graduate assistantship or full-time position).
I have completed research on leadership and emotional intelligence.
I have been a member of NASPA and ACPA for my entire career. In addition, I have been a member of ACUHO-I and UMR-ACUHO – both of these organizations are related to housing and residence life. I presented at conferences for both of the housing organizations. I have been on the program and host committees, and have been the program committee chair for UMR-ACUHO.
Dr. O. Gilbert Brown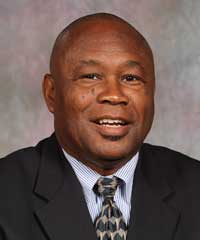 Education
EdD, Indiana University
Classes (Previously Taught)
Introduction to Student Affairs
History of Higher Education
Foundations of Research
Capstone Seminar
Bio
I am an Associate Dean of the College of Education, Associate Professor and Program Director for the Master degree program entitled Student Affairs in Higher Education (SAHE). I learned about the Student Affairs profession through the Director of Oliver Residence Hall at the University of Kansas (KU). My first position in Student Affairs was my two-year stint as a desk worker in the residence hall system at KU, while attending college. Later, I accumulated progressively more responsibility as a practitioner in Student Affairs. Eight years ago, I transitioned into the role of a scholarly practitioner. Humbly, I am the original full-time faculty member and SAHE program director. I am truly fortunate to have been in the right place at the right time to collaborate with students and faculty to co-create this emerging Master's degree preparation program in Student Affairs in Higher Education. Before coming to MSU, I was an Associate Dean of Students at Indiana University-Bloomington/Adjunct Associate Professor in Higher Education and Student Affairs.

I am a generalist faculty member who has taught SAE 721 Introduction to Student Affairs, SAE 726 History of Higher Education, SAE 729 Foundations of Research, and SAE 771 Capstone Seminar class. My teaching philosophy is I seek to co-create with students a constructionist teaching environment in the classroom. In other words, students and faculty's first-hand knowledge, characteristics, and predispositions, can potentially contribute to the creation of powerful learning environment. Moreover, the course content provides a structure where we focus our readings, discussions, and reflections on the class. My pedagogical (methods of teaching) style includes using case studies, student presentations, reflective essays, and peer group projects to foster students to "wrap their minds" around the purpose of the course, and the general task of Student Affairs in Higher Education.
Dr. Thomas Lane
Education
BS Communications, Illinois State University
MS Ed Educational Administration (College Student Personnel Sequence), Illinois State University
EdD Educational Leadership and Policy Analysis, University of Missouri
Classes
Leadership and Administration in Higher Education
Bio
I currently serve as the Associate Vice President for Student Affairs and Dean of Students at Missouri State University in Springfield, MO, and provide supervisory oversight for the Dean of Students Office, Office of Student Conduct, Counseling Center, Plaster Student Union, New Student and Family Programs, and the Disability Resource Center. I have worked in the field of student affairs since 1993, holding positions at Illinois State University, Minnesota State University-Moorhead, and Missouri State University. I am a Past President of the Association of College Unions International and have held several leadership positions within ACUI at the regional and international level. Additionally, I have served in several volunteer leadership positions for NASPA-IV West. My approach to teaching is one focused on learning through discussion, intentional group activities, and demonstrating mastery of material through written and oral presentations. My research interests are in leadership within higher education, strategic planning, and student engagement.
Dr. Belinda McCarthy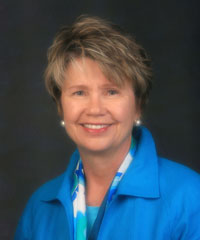 Education
BA Sociology, University of Georgia
PhD Criminal Justice, State University of New York at Albany
Classes
Foundations of Research
Research Methods and Data Analysis
Assessment and Evaluation
Student Outcomes (Student Success)
Practicum Experience Coordinator
Bio
Belinda McCarthy has spent more than 35 years in higher education, as a researcher, academic leader and now as a teacher. Her Ph.D in Criminal Justice led to a research career focused on juvenile and women offenders, community based corrections, and ethics and criminal justice. She served as a college dean and university provost for 21 years, before joining the SAHE faculty.
She describes her approach to teaching, and her role in the program, in the following way:
"I am very fortunate to have the opportunity to have one class with our students every term. I get the see them learn and grow, bringing their enthusiasms, passions and interests to all that they do. Students sometimes struggle with research, but any student who is persistent and dedicated to Student Affairs can be a successful practitioner, which includes using research to improve practice. My job is to coach students along the journey. I am a strong believer in experiential learning, so our students get to plan and conduct research in their graduate courses."
"Likewise, supervising students in the practicum experience gives me a chance to guide students engaged in the real world, as they work in two areas of student affairs outside their GA experience. I see how the students grow in maturity and confidence as a result of their practica experiences, and I greatly enjoy my role in facilitating those developments."
Belinda's most recent scholarly work has focused on the introduction of ACPA/NASPA professional competencies into the MSU graduate curriculum and examining ways to integrate Student Affairs education and practice. She has been a regular presenter NASPA's national meetings on this topic and has served as a reviewer for ACPA for program proposals, grant applications and scholarly awards.
Dr. Dee Siscoe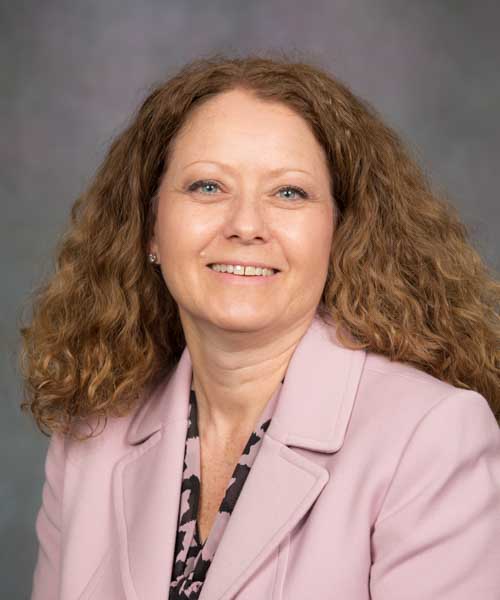 Education
BS, Southwest Missouri State University
MEd Student Personnel in Higher Education, University of Florida
EdD Higher Education Administration, University of North Texas
Classes
Introduction to Student Affairs
Governance and Finance in Higher Education
Bio
As an alum of Missouri State University, I was thrilled to return to campus and be appointed the Vice President of Student Affairs on July 22, 2013. In my role at MSU, I serve as the chief student affairs officer and advise the President on all matters pertaining to non-academic student life. I also serve as the senior executive officer responsible for providing leadership and general management for the units of Enrollment Management; Student Life Activities; Dean of Students Office; Health and Wellness areas; Multicultural Services; Foster Recreation Center; Residence Life; Housing & Dining; and the University Bookstore. Prior to serving at MSU, I held the Vice President for Student Affairs position at the University of South Florida, as well as the Associate Vice President/Dean of Student Life role at both Southern Methodist University in Dallas, Texas and Texas Woman's University in Denton, Texas.
In addition to my educational background listed above, I earned two certificates in Executive Education as well as Dispute Resolution and Mediation from Southern Methodist University. And, I have had the privilege of teaching on an adjunct basis at both the undergraduate and graduate levels in the College of Education at the University of South Florida, University of New Orleans, Texas Woman's University, the University of North Texas and Southern Methodist University.
Dr. Michele D. Smith
Education
BA Organizational Communication, Creighton University
MA Education Administration, Ohio University
PhD Counseling, Sports Administration, Higher Education with a focus in Collegiate Teaching, Ohio University
Classes
History of Higher Education in the United States
Bio
My pathway towards Student Affairs has been one of varied passages. My journey began in admissions at Dana College; recruiting at the University of Nebraska at Omaha and moved to positions of counselor and Director of a TRIO-Upward Bound Program at St. Louis University and Ohio University in Athens, OH, where I developed and honed my skills. From there my journey led me to serve as the Events Assistant & Volunteer Coordinator for the Greater New Orleans Sports Foundation to serving as the Director of Academic Advising at Delgado Community College-West Bank Campus in New Orleans, LA. I have had additional stops between then and now where I currently serve as an Assistant Professor in the Student Affairs in Higher Education Program and as the Coordinator for Recruitment and Marketing in the College of Education. My passion for knowledge and learning has lead me to stay in the higher education arena to work with students.
I use a variety of pedagogical approaches in creating an exemplary teaching and learning environment. My stance is that students do not come into our classrooms as blank slates or empty vessels; rather, they have preexisting knowledge and beliefs and a range of ideas that shape how they make sense of information (existing and new) and how they construct new knowledge. Therefore, I uncover my students' prior knowledge in order to help them become cognizant of their own ideas, and in turn, build upon and refine their ideas of the learning process. I use small and large group discussion formats that hold students accountable for developing their own ideas about the topics and enable them to share their views with others, promoting a diversity of perspectives. These interactions can also challenge students' thinking and prompt them to consider new ideas and concepts. To orchestrate discussion among students, I serve as a guide and facilitator, encouraging students to accept responsibility for their own learning and encourage respect for all ideas. These strategies help foster a community of learners, where I am but one voice among many.
My peer reviewed presentations, research agenda, and recent publications revolve around mentoring new faculty and mentoring graduate students; as well as delving into the intersectionality of race and gender of African American women in higher education; and the intersection of race and gender of African American men in higher education with a focus on the sports of football and basketball.
My memberships and involvement include that of American Educational Research Association (AERA); National Association of Collegiate Women Athletic Administrators (NACWAA); Student Affairs Administrators in Higher Education (NASPA), and College Student Educators International (ACPA). I currently serve in the role of President-Elect for MoCPA which is the Missouri state branch of the American College Personnel Association (ACPA).
Dr. Andrea Weber
Education
BS Human Resource Development, Oakland University
MA, College Student Personnel, Bowling Green State University
EdD Educational Leadership and Policy Analysis, University of Missouri - Columbia
Classes
Practicum Experience
Bio
I was very involved as an undergraduate student at Oakland University where I served in numerous roles on campus such as; chapter president of my sorority, orientation group leader, and a peer leader. After obtaining my undergraduate degree, I traveled as a consultant for my sorority to over 24 colleges across the United States and Canada. Prior to attending graduate school, I worked as the Area Coordinator/ Coordinator of Greek Life at Adrian College in Michigan. I completed my master's degree at Bowling Green State University where I served as a Fraternity House Director and Greek Life Graduate Assistant and met my husband who was in the same graduate program. Upon completing my master's degree, I worked at Lehigh University as a Greek Life Coordinator for three years. I continued my work in Fraternity and Sorority Life when I accepted a position in the Office of Student Engagement at Missouri State University in 2008. In 2014, I decided to move into the Office of Student Conduct where I became the Director and continued my doctoral education. I am a past conference chair and have held several leadership roles for the Association of Fraternity and Sorority Advisors. Additionally, I am active in both ACPA and the Association of Student Conduct Administrators.
My approach in the classroom is one where I involve students in discussion and application. As I am a full time student affairs practitioner, it is important that the SAHE students understand how what they are learning in the classroom and through their practical experiences will enhance their success. My research interests are student development theory, Title IX, legal issues, and supervised practice.
Jeff D. Mitchell, J.D.
Education
JD, 2008, University of Missouri-Kansas City School of Law (Summa Cum Laude)
Professional Experience
Assistant General Counsel, Leggett & Platt, Incorporated, 2012 - 2016
Associate, Strong-Garner-Bauer, P.C., 2010 - 2012
Associate, Shook, Hardy & Bacon LLP, 2008 - 2010
Classes
Legal and Ethical Issues in Student Affairs
Bio
I am Assistant General Counsel in the Office of General Counsel. In my role as Assistant General Counsel I work closely with all areas of University operations, including the Division of Student Affairs. In my course, SAE 738 Legal and Ethical Issues in Student Affairs, we approach the legal and ethical issues encountered by Student Affairs professionals through discussion, group presentations, written and oral presentations, and problem based analysis. My future research interests will focus on First Amendment issues at the public university; accessibility initiatives for student, faculty and staff with disabilities; and the relationship between Student Organizations and the University.