Alumni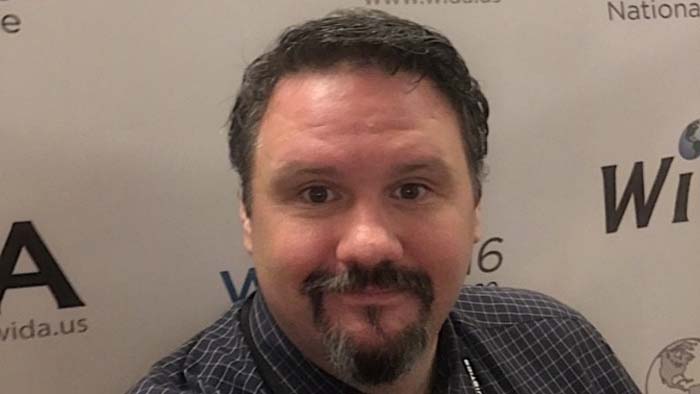 "The Educational Administration program offered through Missouri State University's Department of Counseling, Leadership, and Special Education has been instrumental in preparing me for a successful career in educational leadership. In-depth coursework and engaging facilitation, coupled with an emphasis on strategic thinking, team-building, and completion of practical experiences, have led to invaluable insights regarding the development of standards-based learning environments designed to support high-level student achievement. Participation in this program has also afforded me an excellent opportunity to network with leaders from surrounding districts, allowing me to learn from their experiences and providing me with a lasting group of future collaborators. Ultimately, the preparation and experiences I've gained from this program have been the key to my securing a senior leadership position with Springfield Public School District."
My current position title is: Coordinator of English Language Learners (ELL) Program and Migrant Education.
I'm responsible for leading a staff of 13 ELL Specialists, 1 Instructional Coach, and 8 para-professionals in the delivery of English language development and academic achievement support services to a population of nearly 1200 students in our district.
Jeremy Boreland
We love our Principal!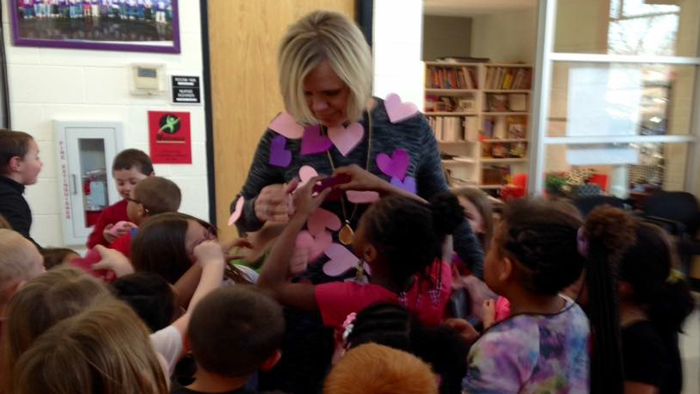 I've loved every role I've had in education. First as a classroom teacher, teaching grades 1-6 with the exception of 5th grade. Then as a reading specialist, I went on to be a literacy coach at a high poverty elementary school. My focus had always been in teaching literacy and I wanted to be able to expand my reach in education. I applied for the Ed.D. Educational Leadership MU cohort which partners with MSU. As I studied educational leadership I realized I wanted to lead a school and attempt to impact a community so I worked on a master's degree of administration.
At the beginning of my doctoral program, Dr. MacGregor, reminded us that life happens. While enrolled in this program I had numerous family issues. Doctors found a tennis ball size brain tumor at the front of my husband's brain which was removed in an emergency surgery. My 17 year old son had a stroke and my father passed away. I believe the escape to my studies helped me through these hardships. (My husband and son are doing great now.)
I graduated with my Master's of Educational Administration in December of 2011 and with my Ed.D in Educational Leadership in December of 2012. In the 2013-2014 school year I was a School Administrative Manager, much like an assistant principal, at an elementary school in Springfield. The following year I was selected as the principal of Weller Elementary.
Weller is a school in the northeast corner of Springfield where over 90% of the students qualify for free or reduced lunch. It is an ELL school with students from five different continents who speak seven different languages. The teachers are the heroes and I work with a great group at Weller. I try to make decisions on what is best for kids. A principal allows you to work with students, teachers, parents, and the community. I believe the communities commitment to education is increased as we provide opportunities for them to see the work and the learning taking place at our schools.
I hope this is what you were looking for. Please feel free to delete or let me know if you'd like something else.
Rebecca Donaldson, Ed.D
Weller Elementary School
1630 N. Weller Ave.
Springfield, MO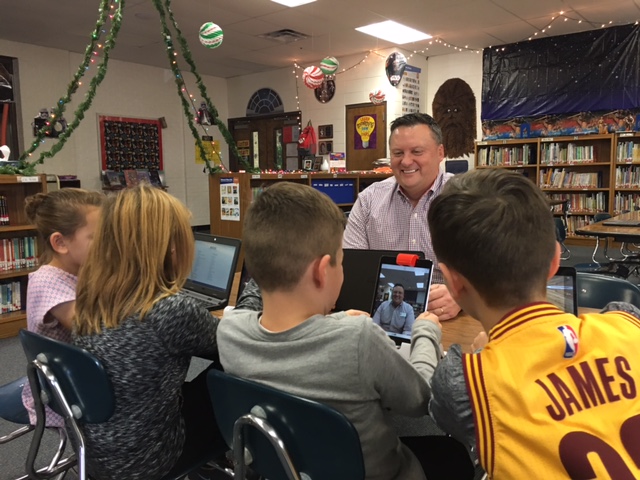 Maplecrest Elementary in Lebanon, MO. Principal Bryan Campbell and students
I have always loved school and wanted to go into education. As a teacher, I had an impact on the students' lives in my classroom and felt that I had more to offer and went into administration. As an administrator, I have an impact on hundreds of students on a daily basis. Making a positive difference in children's lives has always been my driving motivation to succeed and improve.
We have an amazing school culture at Maplecrest Elementary that is constantly making a difference in children's lives, it is the driving force here. The graduate programs at Missouri State were a natural fit for me. The courses, professors, and fellow students were able to prepare me for the administrator role. If you are interested in an advanced degree I would recommend MSU and just start. They are great to work with graduate students as they juggle families, careers, and college. I would recommend MSU to anyone that wants to further their education.
Bryan Campbell Ed.S. - MSU MS in EAD Elementary 2003 & Specialist 2007