Undergraduate programs
Select a major that matches your career goals. Discover where you can go as an expert educator.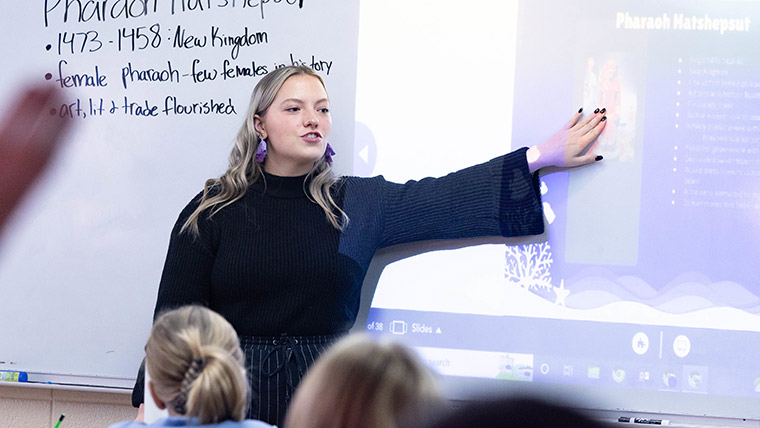 Major
Become a middle school teacher (grades 5-9). Specialize in one of four subjects.
Already have a major?
Certificates and minors
Boost your credentials and broaden your knowledge.
Graduate programs
Advance your career with a master's degree.
Master's
Teach students with special needs during their formative years.
Looking for a different option?
Enhance your knowledge and training in less time with a graduate certificate. Certificates can also serve as a steppingstone toward a master's degree.
Certificates
Gain specialized training and skills.
Spotlight
Loading Spotlight. . .

Departmental news

Loading
COE news

Loading