Association of Middle Level Education (AMLE)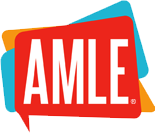 The Association of Middle Level Education (AMLE) is an organization that is dedicated to improving the educational experiences of all students ages 10 to 15 by providing vision, knowledge, and resources to educators and leaders. AMLE is the leading international organization advancing the education of all students ages 10 to 15, helping them succeed as learners and make positive contributions to their communities and to the world.
The Collegiate Middle Level Association (CMLA) is an affiliate of AMLE. CMLA provides supports for middle level pre-service teachers and provides an organized source of information that
Supports legislation, standards, and recommendations that enhance the middle level concept, practices, and ideas.
Advances appropriate middle level teacher education.
Provides information about starting and maintaining an organized group of students involved in middle level education on college and university campuses.
Provides information about current middle level employment opportunities.
Promotes and invites collegiate participation at national, state and regional middle level conferences.
Provides support and encouragement for students in middle level education and informs members of progress and activities of both CMLA and other student groups via newsletters, electronic technology and other sources of communication.
The Missouri State Collegiate Middle Level Association (MSU-CMLA) was chartered in Spring 2017. The organization has 15 members and is advised by the Middle School Program Coordinator, Kimberly J. Stormer, Ph.D.
President- William Willis, Senior
President-Elect- Samantha Grisham, Senior
Vice-President- Jennifer Walker, Post Baccalaureate
Treasurer- Bitsy Blanchard, Senior
Secretary- Brittany Williams, Senior